Thank you so much for your involvement with the Owner's Club Forum! We hope you've gotten some great information and had the chance to interact with other owners on the current system.

Running lights and anchor light wiring diagram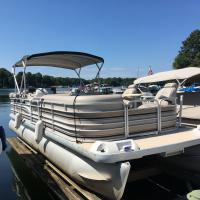 Where I get a wiring diagram for a 2001 San Pan 2500LE?  My running/anchor are not working.  I've replaced the bulbs and even the switch.  Thanks!
Comments